Are you interested in selling your products online? If yes, then you can create an online store with WooCommerce, which is a popular eCommerce platform with over 5 million active installations.
Starting an online store has never been easier, thanks to WooCommerce. In this comprehensive guide, I will show you how to start your online store using the most flexible and user-friendly eCommerce software available.
Let's get started and get your shop up and running!
Table of Contents
What is WooCommerce and why use it to start an Online Store?
WooCommerce is an open-source operating system that powers your online store. Backed by WordPress core, which is the most used content managing system for building websites, it allows you to run your shop side by side.
WooCommerce is the simplest and most popular way to build an eCommerce store on a WordPress website or blog. With it, you can set up a simple and robust online store.
You can use WooCommerce to sell anything sellable, ranging from either physical (shippable) goods to digital (downloadable) products, online courses, coaching services, memberships, and so on.
What are the Benefits of Starting an Online Store with WooCommerce?
Flexibility: This allows you total control over your website and online store including how you collect customer data and so on.
Easy setup and customization: You don't need to be an expert developer to launch a store.
Compatible with most WordPress website plugins, add-ons, and CRM apps.
Allows you to add new products and manage your store anywhere with the mobile app.
Scalability: You can grow and manage your online store business with ease and without borders.
Price Control: You get to display your product prices and keep all your profits. No middle-man or third party.
What Can I sell on my online store with WooCommerce?
One of the many advantages of using WooCommerce is that you can sell almost anything, anywhere.
Depending on your business model, products can be straightforward or a little more complex. Popular examples include variable products (such as t-shirts in different colours and sizes), digital downloads (e-books, video tutorials, or music), subscriptions (a monthly bag of coffee or access to a news site), or even bookable services like consultations, food delivery, or haircuts.
Let's take a quick look at some of the most popular uses of WooCommerce.
Subscriptions: Earn recurring revenue by letting customers subscribe to your products or services and pay on a weekly, monthly, or annual basis.
Appointment Bookings: Sell your time by allowing customers to book appointments, make reservations, or rent equipment without leaving your site.
Memberships: Create an online community by monetizing your content, online store, and memberships together with controlled access to products and discounts.
5 Essential Steps to Starting an Online Store with Woocommerce
WooCommerce is a plugin for WordPress. So if you want to create an eCommerce store with WooCommerce, you'll first need to have a WordPress/WooCommerce hosting account. Inside the WordPress repository is where the Woocommerce plugin resides.
Required Tool(s): Purchase a WordPress or a WooCommerce hosting plan and a domain name from Bluehost. Bluehost is the best WooCommerce hosting platform both for simple and robust stores. Go to Bluehost.
Step 1. Install WooCommerce To Start An Online Store
It's pretty easy to install the WooCommerce plugin with a few clicks. Once you log in, head over straight to your WordPress admin dashboard>>Plugin>>Add Plugin, search for the WooCommerce plugin and then click Install Now and Activate.
After that, visit the WooCommerce settings to add your store location, which is your country, and choose countries where you want to sell your products and services, plus some other pieces of stuff.
Step 2. Add Payment Gateways To Receive Payments On Your WooCommerce Online Store
Still right in the WooCommerce settings section is where you'll configure your favourite payment gateways such as PayPal, Stripe, Checks, and Pay on Delivery options. Choose your preferred payment option.
WooCommerce enables you to collect payments with different types of payment gateways depending on where your store is located. The default payment gateway options with the WooCommerce plugin are Direct Bank Transfer, PayPal Standard, Pay on Delivery, and Checks (sometimes called Cheques).
All these payment methods can be configured based on the user's needs, while more can be added and activated right from the WordPress repository where hundreds of thousands of plugins reside. There is always a payment gateway plugin suitable for your needs once you search for it.
Step 3. Set your Shipping Zones with WooCommerce Shipping
For your customers to be able to purchase your products from anywhere, you will need to ensure some attributes such as taxes, shipping service providers, and destination prices are set up. Ignore some settings like shipping if you plan to sell only digital products with WooCommerce.
These zones' setup depends on whether you sell products at both local and international levels. Once you decide on where to sell your products, you will have an idea of how much to set for shipping zones, shipping delivery service providers, and more. You can skip this part and visit it later if it's not decided yet.
Step 4. Add products to your WooCommerce store
Once your store is fully activated and relevant pages set up, it's time to start adding products. As I said earlier, WooCommerce allows you to sell both downloadable products and physical products.
Additionally, you can sell membership subscriptions with MemberDash and online courses alongside other popular learning management plugins and add-ons such as MemberPress, and LearnDash.
To get started with adding products to your WooCommerce store, head to the WooCommerce settings area and click on "Add Product".
Take some time to become familiar with the different writing elements available and customize your product title and content. Once you are done, add pictures of your product and click on the "Publish" button located at the top of the page. Repeat this process for all the products you want to add.
Remember to regularly check how your products look on the front end of your website. If you notice anything that needs changing, simply click on the "Edit" button to make any necessary adjustments.
Step 5. Choose a Customizable WooCommerce Theme For Your Online Store
The type of WooCommerce theme you choose will also determine how each product page on your store appears after adding them. This stage can be time-consuming, but it is worth it. You'd want your make sure everything looks perfect before you start to invite your friends and families to your online store or drive traffic to it.
The attention your WooCommerce store needs at this juncture is crucial. Don't be in such haste to install any theme. Take your time out to do plenty of theme research so you can get the best features out of it.
Check out our recommended WooCommerce themes perfect for your WooCommerce store. Also, some good WordPress themes come from the WooCommerce template installed such as Astra and Hello Elementor.
These types of WordPress themes are perfect for simultaneous blogging and eCommerce activities. You may also want to explore the Envato Market for a wide array of responsive eCommerce themes.
Voila! You have just finished setting up your online store WooCommere. Repeat step 4 to keep adding more products to your shop.
Extending the functionalities of your WooCommerce store With Essential WordPress Plugins
Now that you have gotten your online store set up with WooCommerce, you may want to garnish your store with other additional functionalities that will make it stand out from your competitors.
These functionalities can be achieved with plugins and add-ons. Let's say, for example, you want to create some customized product pages for some of your latest products or new arrivals, you will need any of the popular page builders to do the job for you.
Most of these plugins are free to use. But as time goes on, you will need to activate the premium features to get the best out of them for your WooCommerce store if you want your eCommerce business to blossom.
We shall be highlighting some essential WooCommerce plugins below you need to boost the functionalities of your online store.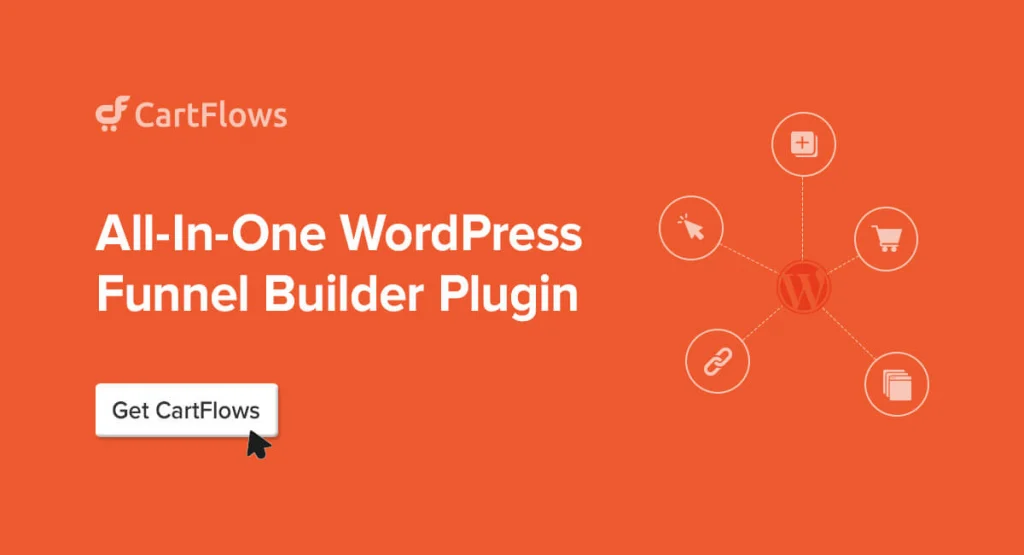 If you are going to be running a WooCommerce store, you have to consider setting up a sales funnel to help you convert Window shoppers to real-time customers. And a WordPress plugin to help you achieve this better is CartFlows.
CartFlows, which is the best WordPress funnel builder and shopping cart plugin lets you turn your first-time visitors into potential customers. Here's a detailed guide on how to set up CartFlows on your WordPress website.
Another essential WordPress plugin you need for growing your eCommerce business is OptinMonster. This plugin deals with cart abandonment, on-site retargeting, and many more.
We consider the OptinMonster tool one of the must-haves because it's a multipurpose plugin needed for the growth of general online businesses.
With some of its outstanding features, you can use the popups to announce product arrivals, new launches, free shipping offers, and lots more.
OptinMonster features for WooCommerce stores include:
Increases conversion rates with floating bars, headers, and other Geo-targeted popups.
Allows you to grow your email lists with ease with popular email integration apps.
Reduces cart abandonment by converting website visitors and subscribers to customers.
Optinmonster enables you to learn and apply more features with its free courses.
For WordPress websites and online store owners, you can register an account on the OptinMonster site and activate the plugin. Also, you can use OptinMonster to grow your social media businesses on Facebook and so on.
WooCommerce Product Slider is a user-friendly carousel slider tool for WooCommerce products in your store. Your visitors and customers want to see most of your offerings without scrolling down. It makes them quickly choose their favourites and so on.
WooCommerce Product Slider Features
Create unlimited product sliders and display them using shortcodes.
Allow slider auto-play, rewind, loop, stop on hover, and many more.
Allows you to hide 'Out of Stock' products and showcase featured products.
Responsive, mobile-ready, and friendly,
Friendly customer support
The plugin is available for free download with limited features. You can unlock more features to boost sales, for example, enabling Top Rated Products, Best Selling Products, Recently Viewed Products, and many more with the WooCommerce Product Slider premium addon. Ready to boost your WooCommerce store sales?
4. Jetpack
Jetpack is an essential AI-powered WordPress plugin that provides data analysis and other valuable metric insights for your WooCommerce store. You will need this feature to know how your online shop is fairing, for instance, where your visitors are coming from, what products are being viewed and clicked more, and so on.
Also, Jetpack helps secure your online store from potential malware anti-spam, and threats. It is equipped with security features to prevent brute force attacks and more.
Other Jetpack features include:
Regular downtime monitoring and scanning
Authenticated customer logins
Real-time backups of sales data etc
Shows real-time stats on the dashboard
Optimizes speed performance
Jetpack for WooCommerce and WordPress is free to use. Visit your WordPress dashboard admin and navigate to add a new plugin area to search for Jetpack to download, install and activate.
FAQs On How To Start An Online Store With WooCommerce
Start an Online Store with WooCommerce Today!
WooCommerce is an eCommerce platform that lets you sell almost anything online. It's highly customizable and suitable for all types of small businesses.
With WooCommerce, you can sell physical and digital products, subscription services, appointment bookings, events, and much more. You can create online stores of any size, from small to large, and earn income from vendors.
Setting up your online store is easy, and you don't need any programming knowledge.
If you already have a WordPress website, simply add the WooCommerce plugin from the repository and start selling online.
Once you have your store up and running, you can browse the WooCommerce Marketplace for free and premium extensions that allow you to customize your e-commerce store.
With WooCommerce, you can start your online business today and reach a wider audience with your products.
PS: Hire us for a quick full setup If you need a professional online store with WooCommerce.
---
Subscribe to our newsletter below for more tips on how to start and scale your WooCommerce store.