Digital Marketing provides businesses with various channels and strategies to promote their brands, reach out to potential customers, and establish lasting relationships.
To succeed in today's competitive market, small businesses need a strong online presence using effective marketing channels, strategies, and tools.
These channels are where your prospects will research to know more about your business and build confidence in your products and services. We all know that sales are a crucial part of any business, which every company constantly aims to achieve. But how can you sell better in today's world?
This article will guide you in choosing the right marketing channels and tools you need to sell better online and aid your business growth.
The Power of Digital Marketing Channels: How to Maximize Your Reach
If you want to sell online effectively, it is important to understand the digital marketing channels that can help you achieve your goals.
Selling is an outcome, not particularly a goal. It's a function of doing numerous things right, starting from the moment you make your plans, and target potential customers to the moment the deal is closed.
Deploying effective marketing strategies is the best way to sell profitably and hit your target. And this can only be made possible by combining at least two or more online marketing channels and tools.
Top 10 Online Marketing Channels To Help You Sell Better In 2023
1. Landing Pages
A Landing page is a standalone web page that allows your audience to have access to your marketing information. Landing pages are one of the most used marketing tools by online marketers to collect new leads, sell their products and services, and so much more.
Landing pages give you more opportunities to share your brand and gather information to help you improve your overall marketing. For example, what messages to say to your leads after collecting their contact information, what products and services to sell more, and so on.
Key Benefits of Landing Pages
Small, medium and large businesses can use landing pages to:
Create brand awareness to grow their audience.
Capture and build new leads such as email addresses, phone numbers, etc.
Sell or promote limited offer products and services like discounted event tickets, etc.
Collect online payments.
Accept donations.
Landing pages are similar to websites. However, unlike websites, landing pages allow you to pay attention to your calls to action to accomplish your marketing goals. Also, you can create landing pages as many as you want for your marketing campaigns.
Landing pages are easy to create. You can start creating ultra-fast and mobile-optimized landing pages in a matter of minutes. We recommend you create your landing page(s) using GetResponse. GetResponse is an email marketing platform with lots of marketing solutions that enable you to have an effective online presence.
Create a landing page with Getresponse for free!
Perhaps, you do not have all the time to create one, you can request a free customized landing page setup.
2. Social Media
Social Media has become a revolutionary online marketing channel in today's business world. It can connect people who are miles away without having to leave the comfort of their homes. With a few setups and clicks, you can meet a prospective customer, close sales, and make money while you smile at the bank.
Some of the best social media marketing platforms you can leverage include:
Facebook and Instagram are already as productive and efficient as having a physical shop. Users can create profiles, add friends, join groups, like pages, and post various types of content simultaneously on the Meta Platforms. Facebook is used by businesses and advertisers for marketing purposes through Pages, Ads, and targeted promotions.
X (formerly Twitter) is a micro-blogging site used by several savvy marketers to disseminate product and service information regularly.
LinkedIn is a professional networking platform enjoyed mostly by B2B users. It is designed to help professionals connect with others in their industry, conduct job search, share information, and build their careers.
TikTok is a popular social media platform and app that allows users to create, share, and discover short-form video content. Marketers on TikTok can add various effects, filters, and music to their videos, making it a creative and entertaining platform for sharing a wide range of content, from lip-syncing and dancing to comedy sketches, cooking demonstrations, educational content, and more. TikTok has gained immense popularity, particularly among younger generations, and has become a significant player in the world of social media.
As a social media marketer, you can work remotely or sell better online when you possess some essential skills such as copywriting, content repurposing, data analysis research, social media advertising and many more related to the field of social media marketing.
Not only that, small business owners and marketers can manage multiple social media accounts with tools all from one single dashboard, propelling their businesses to greater heights.
3. YouTube
Create a Video Channel on YouTube: It's been established that people love to see videos more than read blogs, newspapers etc. Making YouTube videos is one of the best methods to sell your products and services.
This can be effortlessly achieved in so many ways. If you can create short or lengthy instructional videos, tutorials, and lessons that your target audience would find valuable, they will patronize you.
YouTube marketing can be highly engaging and converting when you make compelling and eye-catching videos. Also, it calls for creativity and consistency to make a desirable amount of sales from it.
You can add additional information like contact form links underneath the videos to attract more leads. Also, It's important to note that: depending on your market, you'll likely find a lot of competitors that are trying to accomplish the same thing.
4. Email Newsletters
Email Marketing has been around for years, as it's quite an effective tool for all stages of your marketing and sales processes. Research has proven that it has two times higher ROI (return on investment) than most of the other traditional marketing techniques. Learn how to start an email newsletter.
For maximal impact, email newsletters should be interesting to read, short, to the point, and include a compelling subject line alongside a call to action. We recommend the following reliable email service providers such as;
GetResponse is equipped with professional templates, easy design tools, and Landing pages that convert your traffic and lead to more sales. Businesses that use webinars also enjoy an easy setup and powerful results with the complete marketing webinar software.
GetResponse also has exceptional features and solutions like Email, SMS, Facebook, Chat, CRM, and more, an all-in-one platform to help you grow your business through building stronger customer relationships.
GetResponse offers 30 days Free Trial. Before the free trial ends, you may have had a conviction to continue using their email services.
Try GetResponse free for 30 days.
ActiveCampaign is another outstanding email service provider that lets you see what people do on your website or blog. It lets you use that info to turn them into customers. ActiveCmpaign also helps you create exceptional custom contact forms to collect emails, get more customers, and start your automation.
With a well-crafted landing page or beautiful-looking email templates, you can send people directly to your store (this is especially common for eCommerce businesses).
Not only that, ActiveCampaign offers free migration from other email platforms. Plus a free 14-day trial and simple pricing with no setups.
Get started with ActiveCampaign.
Most of these email providers offer omnichannel services, which are also in sync with other popular CRM apps with over 850+ integrations in their app marketplace like PayPal, Stripe, Shopify, WordPress, Zapier, etc.
Also, check out the best email marketing software solutions to help you sell better online.
5. Instant Messaging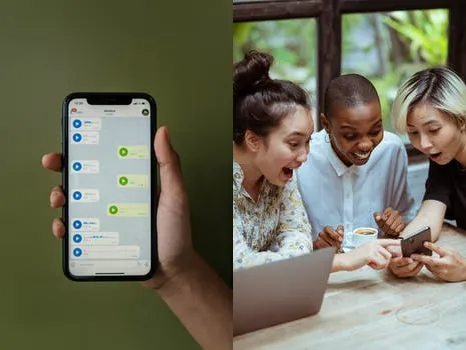 Simple instant messaging tools like WhatsApp Business, Telegram, and Facebook Messenger to mention but a few, can help you connect with your prospects or clients in a personalized manner.
Additionally, their amazing one-to-one messaging capabilities when maximized can help convert a prospect to a customer and map the conversion journey.
They also help in achieving personalized and hyper-targeted campaigns. Setting up an online store via WhatsApp is one major advantage every business person can leverage.
6. Bulk SMS Messaging
Bulk SMS marketing is a digital mobile marketing channel that a company or brand uses to send a 160-character message to its audience via an SMS Gateway. This allows the brand to reach large volumes of people within a matter of seconds on a device that people are estimated to check up to 80 times per day.
A recent SMS marketing statistics study says that SMS has a 98% open rate compared to email marketing.
These days, Bulk SMS messaging is competing seriously with email marketing. Unlike SMS messages, some people no longer have time to open their emails. However, marketers can combine both channels to create seamless communication for customers.
With this old-school but ever-relevant tool, you can reach your customers and prospects with the same message in a personalized manner.
You have the option of using a smartphone to send bulk messages to your prospects that indicate your customized sender ID. Use SMS to bridge the gap between online and offline by sending offers to your prospects and customers.
Bulk SMS Messaging benefits
Send SMS to subscribers with mobile operators that use the GSM and CDMA standards.
Availability of modules and plugins to integrate SMS service with your CRM, CMS, eCommerce systems, and SaaS applications.
Add the recipient's name, offer loyalty program bonuses, give a discount as a gift for a subscriber's birthday, and much more.
You can reach your customers anywhere on the globe using any of these recommended global bulk SMS or Text Messaging service providers such as:
Also, these popular bulk SMS service providers offer free trials upon registration to test their authenticity, deliverability, and much more.
7. Webinars & Video Conferencing
Webinars and video conferencing are the latest ways of increasing customer engagement and sales conversions. Small business owners and savvy marketers have proactively adopted this online channel for selling and marketing their products and services to their prospective customers.
The three key players in this visual marketing field are Zoom, Microsoft Teams and GoogleMeet.
Software developers have made it even easier to use Zoom for video conferencing, webinars, and recordings through seamless integrations with other marketing apps such as WordPress, WooCommerce, and other e-learning tools.
For instance, business consultants and eCommerce businesses can now sell live meetings or allow customers to book appointment meetings online through WooCommerce subscriptions.
One major way to leverage webinars and video conferencing for marketing opportunities is having a WordPress site. Also, you can combine it with the use of email newsletters and landing pages.
You can conveniently host live webinars through GetResponse's fully integrated webinar software via your mobile device.
For example, you can sell your products, monetize your knowledge with paid webinars, and, so much more.
All these and many more can you achieved with GetResponse Webinars.
8. Websites And Blogs
A website or a blog is simply an online archive of information independently owned by a webmaster. B2B marketers need websites and blogs to scale their businesses more than most B2C marketers.
Having a website or blog to market your business online is a must-have for most startups these days. Some marketers get so caught up in social media that they forget that they don't really own it.
They don't want to think about the potential benefits of having a blog or website to sell their stuff online. But what they don't know is that a website is the best of the best when it comes to online marketing. There are so many advantages to having a website compared to all the drawbacks.
One of the major drawbacks for some salespersons could be its annual renewal, etc. And that's why you see most of them going for free blogs, which have several limitations, as explained in this article section.
Running or managing a website is generally not as costly as some may believe. Additionally, it is not difficult to maintain and manage. However, for mid-sized businesses, maintaining a website may be a bit of a challenge.
The cost of running a professional WordPress site depends on what kind of business you have and what you're trying to accomplish.
Benefits of having a website and/or a blog
With a website or a blog, you can do all kinds of business even much better and experience great returns on investments. Especially, when combined or connected with other marketing tools mentioned above. It's your property and not anyone else's.
You can achieve the following with your WordPress site;
Think of a website as a valuable estate where various digital assets, such as social media, email newsletters, and more, coexist.
With just a few clicks, you can easily set up a professional WordPress Blog or Website as explained in our DIY (Do It Yourself) article, peradventure the nature of your business requires having a website.
Also, you can request a free WordPress blog setup for blogging purposes if you think that's all you need to get started.
9. Google My Business
Google My Business is one of Google's free marketing platforms solely created to help businesses and organizations to be able to reach and connect with their customers online.
Your business can easily be found on the internet via Google's search and map by prospects when you list or post your business regularly using Google My Business.
There are several features and benefits that come with using Google My Business. With Google My Business, you can:
Create and have a free website.
List your products and services with price tags.
Publish posts and images on a regular basis.
Offer online classes, appointments, or other forms of bookings by connecting in real-time with video.
Manage your Business Profile directly on Google Search & Maps.
Advertise your products and services directly with Google easily in minutes.
View the performance of your business and get actionable insights.
Share your business profile and get new reviews from customers.
Get a free business profile listing and verification from Google.
10. Podcasts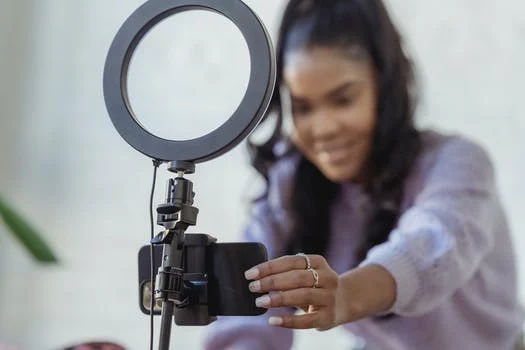 Most B2B and B2C marketers worldwide have now adopted podcast marketing, leading to an increase in the number of podcast listeners.
In fact, predictions are narrowing to well over 600 million global listeners by the end of 2024 with over 60% of consumers coming from the US alone. This is quite a huge market to tap into for ambitious podcasters.
These days, people listen to podcasts mostly because they find it easier to consume than reading blogs or watching videos. Podcasts can be listened to while at home, doing some chores or even doing outdoor exercises and so on. This makes the audience ever-growing.
There are several podcast platforms available out there for business owners to make use of. However, we recommend only two of them which are Blubrry and Buzzsprout.
Summary of Marketing Channel recommendations To Help you sell better Online
All elements of marketing and customer experience have been disrupted by Artificial Intelligence and new technologies. Selling better and faster online has never been this easy, thanks to all the marketing channels and tools mentioned in this article. Using any of them depends on your marketing budget.
You can choose to combine some of these channels for more effective marketing. However, using multiple places or marketing channels to sell online at the same time can be tough. It's hard to keep track of all the different sales channels, and it's even harder to make sure that your products are being marketed in the best way possible on each one.
Therefore, we recommend you evaluate all of them and decide on which of them to start using to grow your business.
We wish you the best of luck in your sales. Do not hesitate to reach out to us if you need any of our services at any point in time.
We hope this article helped you know the best marketing channels and tools needed to help you sell better online. Subscribe to our email newsletter below for tutorials.
You can also join our social media communities on Twitter, Facebook, and LinkedIn.