As a startup or a small business owner, you don't need a lot of people to help grow your business. You only need tools to help you out.
Having the right online tools and other resources for effective marketing can have a positive impact on your business.
In this comprehensive list, we've highlighted the best marketing tools you need to create a profitable online business and execute your online business ideas.
They include both (free and paid) general online business tools you should prioritize using to help build your WordPress website or blog, create and grow your email list, and manage your social media platforms this year and beyond.
Oftentimes, the premium tools do come with unprecedented deals that are budget-friendly. And most importantly help you get the most out of your marketing.
We pride ourselves on recommending the best online marketing tools and resources at prices that won't break your budget.
If it doesn't provide you with a better Internet experience and mostly won't add growth to your business, we don't recommend it.
Disclosure!
We receive compensation for our recommendations and reviews featured on this page and other parts of our website. Find out more.
Get more recommended tools with huge discounts in your inbox by simply subscribing below:
---
Why You Need The Best & Affordable Online Tools For Effective Marketing in 2023
No matter what stage you're at in your online business journey, these best online marketing tools can:
Save you dozens of hours per week and a whole lot of stress (more time to do what you love, which is a HUGE win!)
Automate key marketing activities like email marketing, list building, and showing up on social media.
Save you thousands of dollars on pricey freelancers and from doing things the hard way.
Give you a better insight into your marketing strategies.
---
WordPress Marketing Tools And Resources
---
Email Marketing Tools And Resources
Are you an entrepreneur, online marketer, or marketing manager representing a company, and looking to start an email newsletter, grow your subscribers' lists, and audience, engage with both new and existing customers, and boost your online sales with the use of email?
Don't worry as we have carefully selected the best email marketing solutions for profitable growth for your brands and/or businesses.
PS: Don't hesitate to reach out to us perhaps you will need a helping hand with a customized email marketing setup. Until then;
---
Best Social Media Marketing Tools
1.
Zoho Social
Zoho Social is one of the best social media marketing, scheduling, and analytic tools to grow your business.
With Zoho Social, you can:
Adopt AI to instantly generate post ideas, captions, and hashtag suggestions.
Schedule your social media posts effectively
Conveniently store evergreen content and hashtag groups for easy re-use.
Facilitate seamless collaboration between team members and clients.
Manage all your personal and clients' social media accounts in one place.
Personalize posts effortlessly using watermarks at scale for image posts.
Obtain insights based on sales and marketing to further improve your growth.
Generate consolidated analytics reports for multiple networks.
Customize SocialPilot to match your brand identity and make more money
RelateSocial is one of the best social media management tools for small business owners to promote their products and services on major social media platforms.
This online marketing tool lets you simultaneously manage all your social media posts and campaigns in one place. With RelateSocial, you can put an end to all postings on separate platforms. It works with all platforms such as Facebook, Instagram, LinkedIn, Twitter, and Google My Business.
Benefits of using RelateSocial include:
Automatic posting of content
Manage drafts and preview posts
Usage of media library such as photos, videos, docs, etc
Calendar schedule
Monitoring of performances
Notifications of activities on posts
Tracking of comments, reactions, and keywords
Save pre-made text templates for swift responses
Analytic reports and much more!
Start growing your business by managing your social media posts all from one simplified Dashboard with RelateSocial.
---
Best Photo & Video Marketing Tools
Promo.com is the best video creation platform for businesses and agencies. The famous video maker can help you create your desired visual content to promote anything!
With Promo, you won't have to bother about where to get images, templates, and so on when creating videos online. You are guaranteed access to over 100M premium photos and videos from Getty Images and iStock.
If you are in the business of doing inspirational videos, real estate videos, eCommerce product videos, social media ads, reels, stories, or any other marketing-related visual content, then Promo Video Maker is all you need. In a nutshell, Promo is for every brand looking to create consistent visual awareness online.
Canva is the ultimate design tool for non-designers. It's user-friendly and the free version gives you access to most features such as a free one-page website builder and so on.
Use Canva to create shareable social media images, cover photos, and even video thumbnails. In no time, you'll be on your way to building a memorable online brand. You can also try Canva Pro! You're eligible to try it for 30 days.
Canva Pro is great whether you're one person or a small team. No matter how large your group is, you can boost your productivity and take Canva to the next level with time-saving features.
Take the hassle out of cropping and resizing your design with Magic Resize, removing backgrounds, organising your photos into folders, and saving your brand logo, colours, and fonts.

Adobe Express is a free online photo and graphic design tool.
Adobe Photoshop is design software for combining, retouching and remixing images.
Adobe Photoshop and Express let you design amazing images for your marketing campaigns. The regular usage of these must-have tools increases conversions on your platforms.
Recent marketing statistics say quality images, gifs, memes and graphics help businesses stand out among competitors. Using appealing images persuades prospects to engage with your social media posts, product pages, articles, videos, ads and more, thereby leading to more conversions.
Don't let visitors leave your website or other platforms without buying from you. Start grabbing their attention by adding rich multimedia assets to your marketing campaigns.
---
Easy-to-use SEO Tools for Every Small Business
You need the best and easy-to-use Search Engine Optimisation (SEO) tools to conduct keyword research and more to keep your business afloat on top search engines like Google, Bing, etc. The right implementation of these tools will get you the right audience for your website or blog. From there, you will start getting leads that will convert into customers and clients.
For mapping out the best content marketing strategy for your business, you need the right keywords that will catapult the growth of your audience. There are several SEO tools to grow your small business online. However, we recommend only a few of them.
RelateSEO is one of the leading online visibility management tools and platforms with accurate results when deployed in your marketing strategy.
With RelateSEO, your WordPress site can benefit from SEO, content marketing, competitor research, PPC, and social media marketing from just one platform. All these features are guaranteed to help you rank higher in search engines.
Transform your online business with RelateSEO Marketing Kits.
As a small business owner seeking to enhance your online presence in your local area, RelateLocal can provide you with the necessary tools.
RelateLocal is a local SEO tool powered by AI that provides a comprehensive dashboard with all the features you need to keep your Google business listings up-to-date, post on social media, boost your SEO, and more.
By using RelateLocal, you can increase your search visibility and grow your business in your local area.
---
Other General Online Marketing Tools To Grow Your Small Business
HubSpot is a must-have all-in-one inbound marketing tool for all online businesses. With HubSpot, scaling your business is 100% achievable as far as sales and marketing are concerned.
WordPress-based businesses can integrate HubSpot to enjoy seamless lead capture, built-in analytics, email automation, contact management, and much more.
Not only that, HubSpot has the best free CRM software for small businesses and large enterprises too. Whether you are a freelancer, marketer, or business owner, HubSpot has something unique for you. Therefore, we recommend small business owners particularly leverage HubSpot's free CRM in growing their online businesses.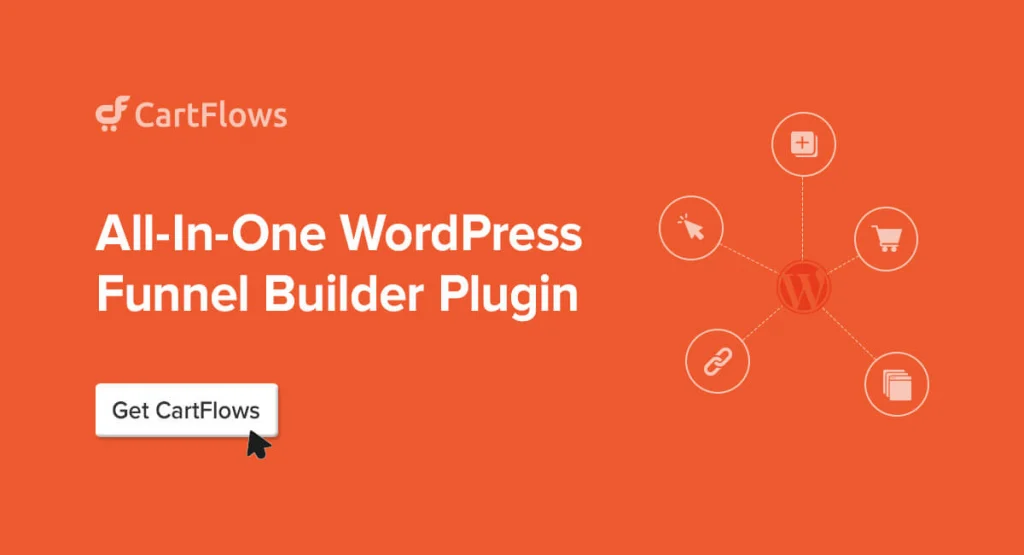 CartFlows is the best sales funnel builder for WordPress sites and WooCommerce stores. The tool is designed to help small businesses and eCommerce specialists convert more potential customers right from the inception of users visiting their websites.
CartFlows is indeed one of the essential WordPress plugins if you are looking to rake in unending sales on your website. Here's a detailed guide on how CartFlows can help improve sales on your eCommerce store.
3. Contact & Registration Forms
Forms help in carrying out customized contact forms, registration forms, payment forms, survey forms, and more CRM features on your website that are suitable for your online customers or clients.
Start building smarter contact and registration forms for your online projects. Create and publish forms in minutes on your website or blog with our recommended tools below. They all offer both free and premium packages.
4. Slack
Reduce lapses in productivity and collaborate with your coworkers in real time. Now, you can work smarter with Slack.
Slack is a powerful team communication suite that allows you to collaborate with your team and optimize your workflow.
Share, send, collaborate and connect with your team to get work done from anywhere, on any device, allowing you to work efficiently and focus on what matters. Slack has both paid and free modules.
Fiverr Workspace is a business management software designed to help freelancers, marketing executives, entrepreneurs, and SMBs get organized, and paid.
The business management tool includes ready-to-use contracts, custom-branded proposals with an e-signing feature, seamless invoicing and payments, and lots more features that will help run your business smoothly and organize your business more smartly.
---
You can also check out some of the best online tools and resources for effective marketing in our

blog posts

below.